We have created a fundraising tool kit for group leaders and sellers to utilize, so they have everything they need to run a successful fundraiser! Below you'll find everything from sample letters, fundraising tips, videos, and information about our programs. Happy fundraising!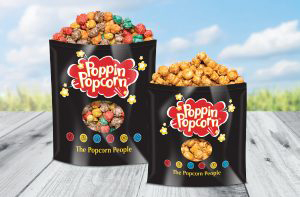 Fundraising Documents
Are you getting ready to host a fundraiser? Whether it is your first time running with us or your fifth, we think these documents will help you get your fundraiser off on the right track.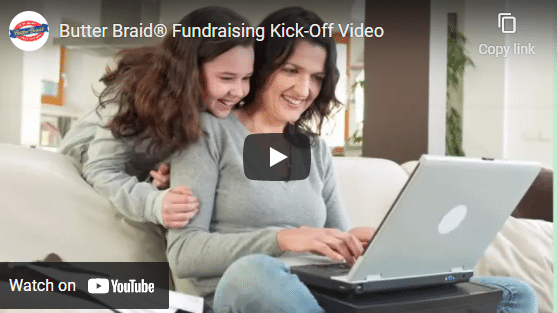 Fundraising Videos
Check out our collection of fundraising videos. These videos feature information from a variety of our fundraising programs.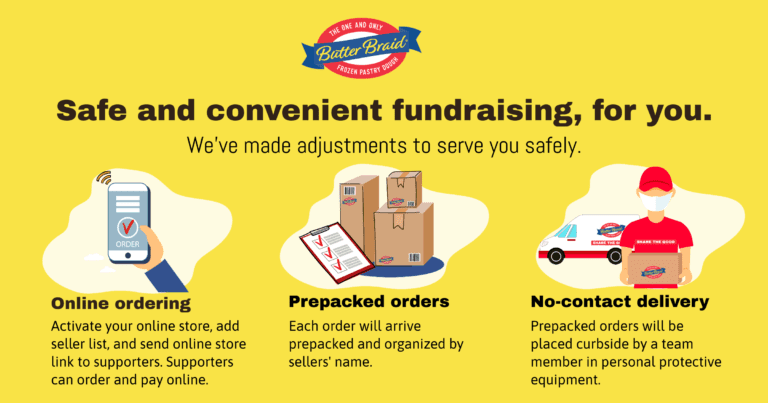 No-Contact Fundraising Program
We offer a no-contact fundraising option that makes the safety of you and your sellers a top priority. With our online store, your group can raise the funds it needs while keeping everyone in your community safe. Because there is nothing more important to us then your wellbeing.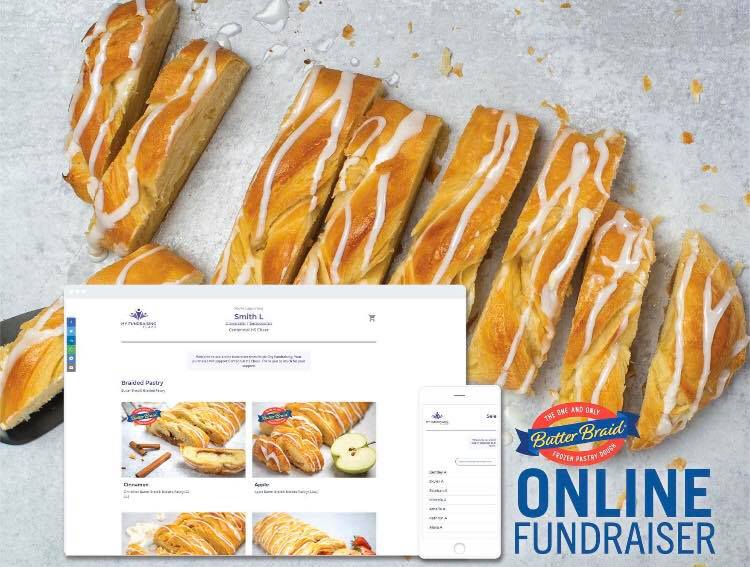 Online Store
Learn more about running an online fundraiser with us! It's the SIMPLE and EASY way to raise funds for your group, and it's FREE to use with any of our fundraising programs. Below you'll find set-up instructions and information about our online store.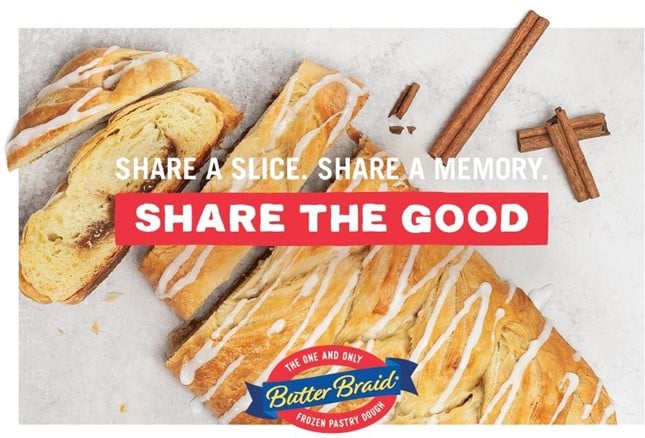 Butter Braid® Pastry Information
Learn more about Butter Braid Pastries and our fundraising program. Butter Braid Pastries are only available through fundraisers. Through our pastries, we celebrate togetherness and show the dedication we have for our loved ones.
Here's what our customers are saying…
Thanks again – you guys make fundraising easy (and delicious)! 😀
Kayla, Pierce Elementary PTA
A great way to earn money for your organization. The products are AMAZING and the profit on your group's sales are second to no other fundraiser.
This was, hands down, the easiest fundraiser we have ever done.
I just want to tell you how happy we are with the popcorn, and we have gotten many comments on how good it is! Thank you for all of your hard work, and we will be in touch in the fall for our Butter Braid® Fundraiser.
Thank you for a great fundraiser for our baseball program at Burlington Notre Dame! It was a great opportunity to save our team money on uniforms! I will definitely be calling you about our next fundraiser.