We have created a fundraising tool kit for group leaders and sellers to utilize, so they have everything they need to run a successful fundraiser! Below you'll find everything from sample letters, fundraising tips, videos, and information about our programs. Happy fundraising!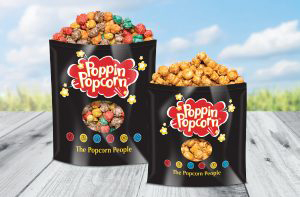 Fundraising Documents
Are you getting ready to host a fundraiser? Whether it is your first time running with us or your fifth, we think these documents will help you get your fundraiser off on the right track.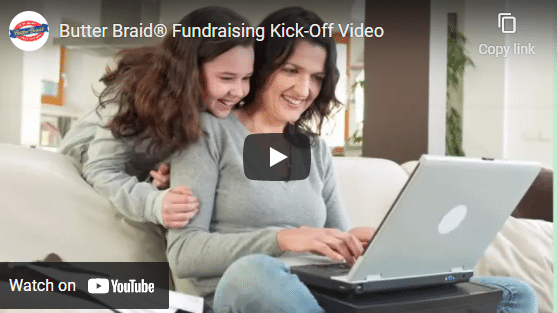 Fundraising Videos
Check out our collection of fundraising videos. These videos feature information from a variety of our fundraising programs.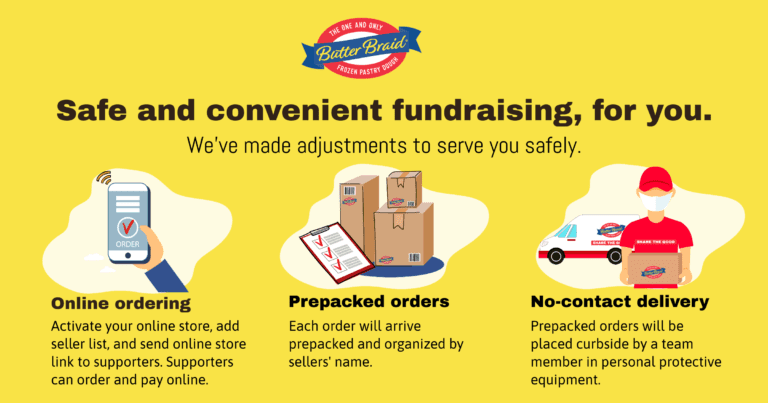 No-Contact Fundraising Program
We offer a no-contact fundraising option that makes the safety of you and your sellers a top priority. With our online store, your group can raise the funds it needs while keeping everyone in your community safe. Because there is nothing more important to us then your wellbeing.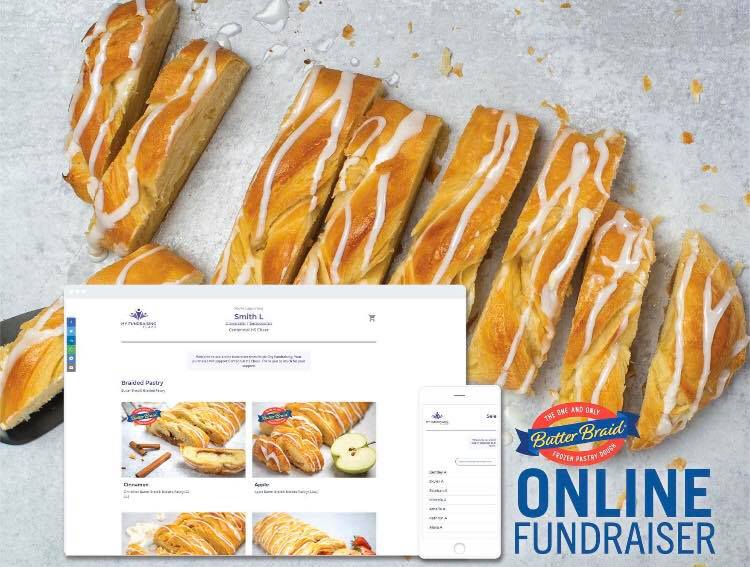 Online Store
Learn more about running an online fundraiser with us! It's the SIMPLE and EASY way to raise funds for your group, and it's FREE to use with any of our fundraising programs. Below you'll find set-up instructions and information about our online store.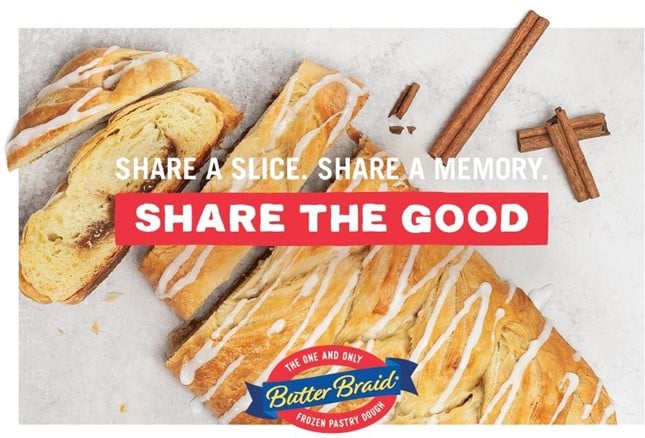 Butter Braid® Pastry Information
Learn more about Butter Braid Pastries and our fundraising program. Butter Braid Pastries are only available through fundraisers. Through our pastries, we celebrate togetherness and show the dedication we have for our loved ones.
Here's what our customers are saying…
Thanks again – you guys make fundraising easy (and delicious)! 😀
Kayla, Pierce Elementary PTA
I can't begin to say enough about Lyle and the staff at Partners for Profit. Not only do they offer a great product – I can't get enough of the Caramel Pastry Rolls – but their service is unmatched in the fundraising community. I've been working with PFP for over 20 years and each year the process gets easier. The fundraising programs have increased over the years, but the quality has never faltered. You can count on high-quality, great tasting products accompanied by excellent service when you work with PFP. Once your customers experience the Butter Braid pastries, they will be asking you when you will be selling them again. No need to look anywhere else for a fundraiser!
This was, hands down, the easiest fundraiser we have ever done.
I had no idea your company went to that level of service for the delivery process, but like I said, I was pleasantly surprised… As long as our awesome director lets me have a voice in our fundraising options, I can tell you that the butter braids will remain at the top of my list. Not only because they are delicious but because of you and the Massner family behind Partners for Profit!
Group Leader - Indianola, IA
A great way to earn money for your organization. The products are AMAZING and the profit on your group's sales are second to no other fundraiser.